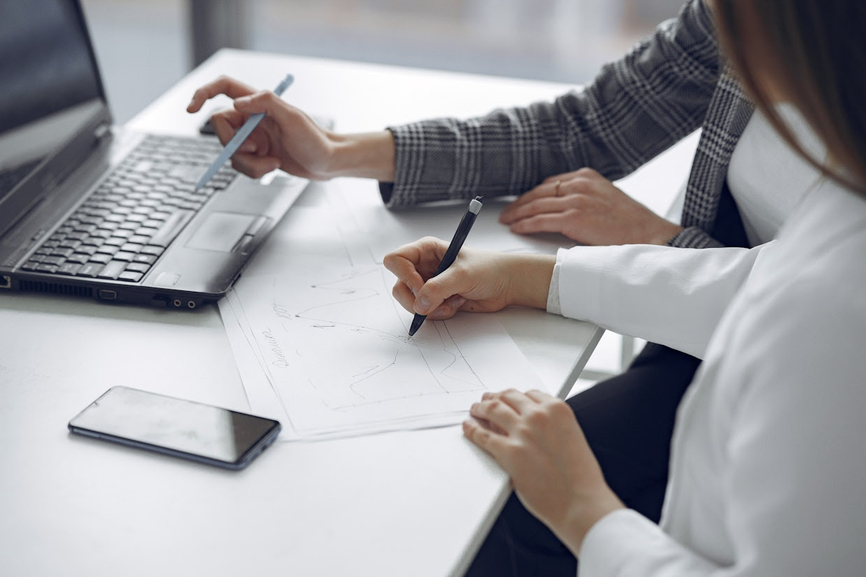 A business mentor and coach can provide guidance and support, so you make the right decisions and stay focused on the end goal as a business owner. They can also help you move forward in your career by providing advice and feedback on what steps to take to reach the pinnacle of success.
But have you ever thought of your accountant as a business mentor?
Why your accountant is the ideal business mentor and coach
Having someone who understands your business journey is incredibly important. You might see an accountant as someone who files your tax returns. But, in fact, we're experienced business owners, with access to a significant network of other business professionals.
An accountant can be the business mentor you didn't know you needed. No one knows your business better than us, so we're perfectly placed to offer you advice, guide your business journey, and help you push your skills and capabilities as a business owner.
Business Mentoring and Coaching
Expand your knowledge as an entrepreneur - as business owners, we have the knowledge and experience to help you move your business forward. We can work with you to expand your leadership skills, business thinking, and entrepreneurial ideas.
Be a shoulder to lean on - we offer one-to-one mentoring sessions where we can listen to your unique worries and concerns as a business owner. Having someone on the same page to listen and empathise is vital for your business and your own mental health.
Guide the important elements of your business - we'll help you manage and improve your business strategy, planning, and decision-making skills. We'll also provide the management information systems you need to guide your finances and planning.
Keep your finances on track - we'll show you how to maximise profits, reduce costs, and make better financial decisions. We'll also help you plan your own personal wealth and tax strategies, so you can achieve your own entrepreneurial goals and lifestyle.
Introduce you to a broader business network - we work with hundreds of other business owners across a range of industries. This means we can link you up with other entrepreneurs and founders, so you have a network of other like-minded individuals to connect with. This can be vital when brainstorming and benchmarking, or if you need to talk to someone who understands the specific pain points you're experiencing.
Having someone to guide your business journey can be invaluable. A business owner must grow and evolve along with their business, and having regular business mentoring and coaching catch-ups is the ideal way to progress, offload your concerns and look for new inspiration.
If you want to grow as an entrepreneur, please come and talk to us about our business mentoring and tax agent services in Mornington and how we can guide your business future.